More info
Premium high quality Ø 480 diameter aluminum chair base. Fits almost all average chairs with standard gas cylinders that have a 2" (50mm) center support column. Great for use as a replacement chair base or in new applications. Accepts standard casters with mounting stems Ø 11mm. High quality polished aluminum finish on top. Popular on medical and industrial stools and chairs and can be used on other chairs as well.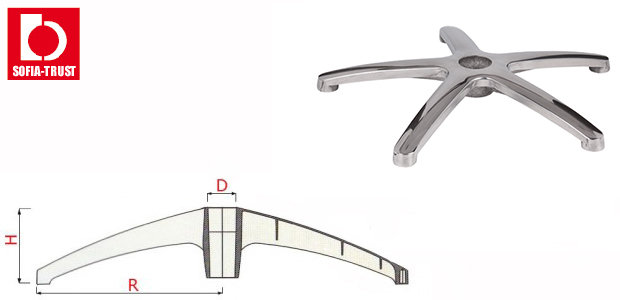 CHARACTERISTICS:
Material - polished aluminum;

R- radius: 240 mm;
H - height: 68 mm;
D - seat for gas-lift 50 mm;
wheels: 11 mm.