More info
Tilt Control Mechanisms + Gas Lift Cylinder
This combo kit includes a premium replacement tilt mechanism and a standard gas lift cylinder Note: The kit includes two parts - the tilt mechanism and the gas lift cylinder.
Swivel Tilt Mechanism Details
Single lever for gas cylinder height adjustment / activation;
tilt Lock Feature - push lever for tilt lock - pull to unlock;
twist hand wheel on tension knob to adjust tension of backward tilt;
steel construction with black painted finish.

Specifications:
Dimensions between the holes :

148x200

mm;
material: steel + plastic elements;
coating - powder coating.
Gas Lift Cylinder Details
We work with high-quality and reliable gas-lifts of WDF and MDI firms.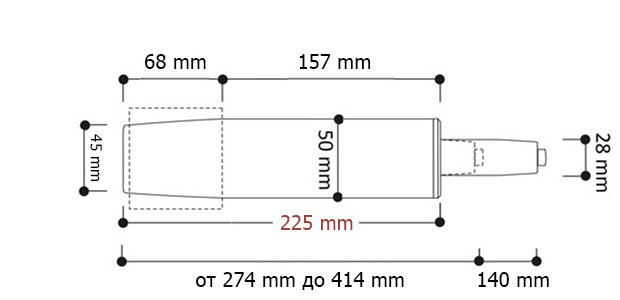 Specifications:
Gas lift GS-140
The maximum load is 120 kg;
TUV class 2;
height of beaker:

225

mm;
maximum lift:

414

mm;
piston stroke travel (up & down): 140 mm;
diameter: 50 mm;
chrome.